Regular price
Sale price
$38.99 USD
Unit price
per
Sale
Sold out
Step into the world of virtual idols with our Miku Cosplay Wig - Unleash the Magic of Miku Hatsune!

Embrace the captivating allure of Miku Hatsune, the iconic Vocaloid sensation. As the officially code-named CV01, Miku represents the cutting edge of music technology and an incredible voicebank developed by Crypton Future Media. Now, you can embody the charm and style of this beloved virtual idol with our meticulously crafted Miku cosplay wig.

Designed to perfection, our wig captures Miku's signature look flawlessly. With long, mesmerizing turquoise twintails that cascade down to perfection, you'll instantly transform into this 16-year-old girl, ready to take the stage and captivate audiences worldwide.

Unleash your creativity as you embrace the spirit of Miku Hatsune. Whether you're cosplaying at conventions, attending virtual concerts, or simply expressing your love for this virtual diva, our wig will elevate your experience to a whole new level.

Crafted with the utmost care, our Miku cosplay wig features high-quality synthetic fibers that mimic the softness and luster of real hair. The twintails are exquisitely styled and maintain their shape, allowing you to embody Miku's iconic hairstyle effortlessly.

Step onto the stage of imagination and let the magic of Miku fill the air. Our wig is not just an accessory; it's a gateway to a world of endless possibilities. Channel Miku's boundless energy and passion for music as you dance to the beat of your own virtual concert.

Join the ranks of Miku Hatsune enthusiasts and showcase your love for this virtual phenomenon. Whether you're attending cosplay events, live performances, or simply adding a touch of Miku's magic to your daily life, our Miku cosplay wig is the perfect choice.

Don't miss this opportunity to become the living embodiment of Miku Hatsune. Get ready to inspire and enchant with our Miku cosplay wig - the ultimate tribute to this unforgettable virtual idol. Let your imagination run wild, and let Miku guide you on a journey of music, joy, and endless possibilities.
The styled wig is for Anime characters which were designed by our professional cosplayer & designer, we design wigs Cyan Blue wigs for women for cosplay. We can guarantee 95%~99% similarity between synthetic wig-long straight cosplay costumes and anime characters.
It's better for the customers to style their own wigs for your personal preference. Cyan Blue wig's long hair is tangle-free. it is very soft and comfortable. Perfect color, minimal shedding, and addictive softness.
Green Wavy Wig is Made of High-Quality Heat Resistant synthetic fiber, Which can be Styled by Hair Wax, curling iron, or hair straightener easily to Meet any Needs.
Head Circumference, 22.5 inches is the average size. Breathable chrysanthemum net with adjustable straps. the elastic hook is a thoughtful tightness design. size could be adjusted easily fitting different people.
Be Proud To Wear At These Parties: cosplay party, anime show, Halloween costume, film, theater, or just for fun.
Hatsune Miku Cosplay Wig
Brands: Morojo
Hair Length, Long
Hair Material, 100% Synthetic heat resistant resistant synthetic wig fiber, which is soft and can be permed under 270°F centigrade.
Hair Color, Green
Hair Style, Long wavy wig
Wear Occasion, Daily life dress up, cosplay party, Halloween, wedding, traveling, anime show
Package Included, 1 green color Wig
How to wash a wig?
The wig doesn't need to be washed frequently but cared for and maintain regularly

Smooth and tidy curly wig before putting them into water

Wash and care using a little mild shampoo in cold water

Clean cold water to rinse it again and towel to blot up the water

And then hang and dry it naturally.
Wig Styling
Do your initial styling on a foam head.

Trim the wig to give it a more realistic look.

Use gentle heat styling to add curls or volume.

Apply dry shampoo to remove excess shine from the wig.
Shipping

Free

15-20 Business Days

Priority

$9.95

10-15 Business Days 

(Order must be placed before 11AM PT)

Express (Currently not available) 

$34.99

3-5 Business Days(Order must be placed before 11AM PT)
Share
View full details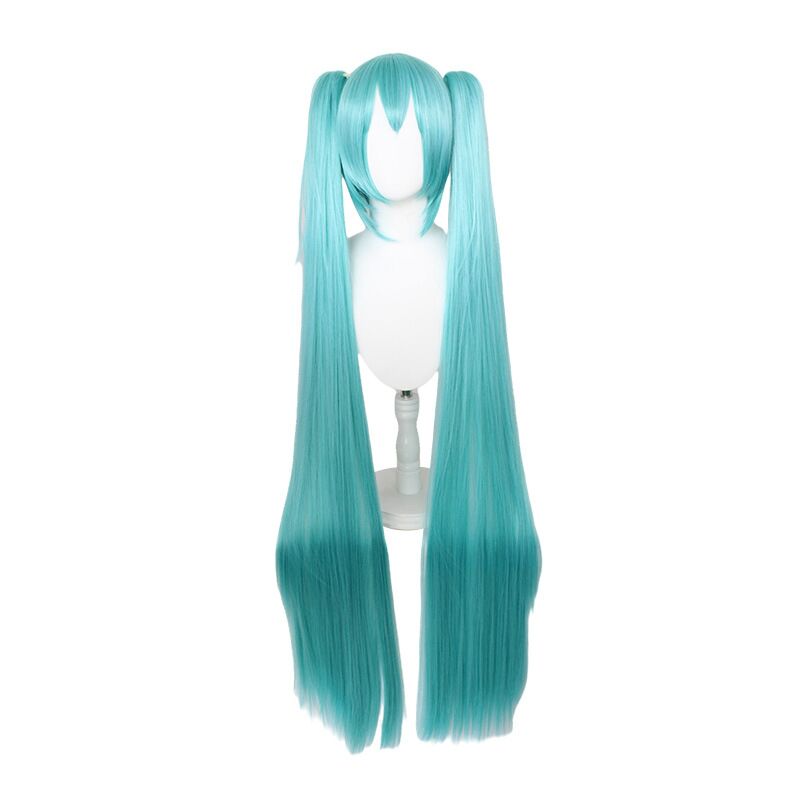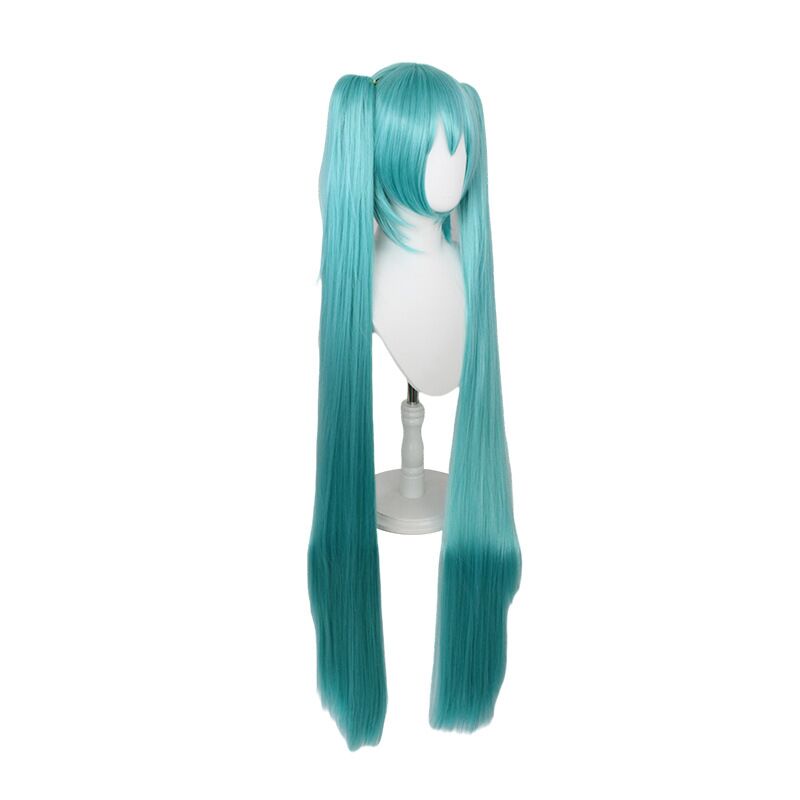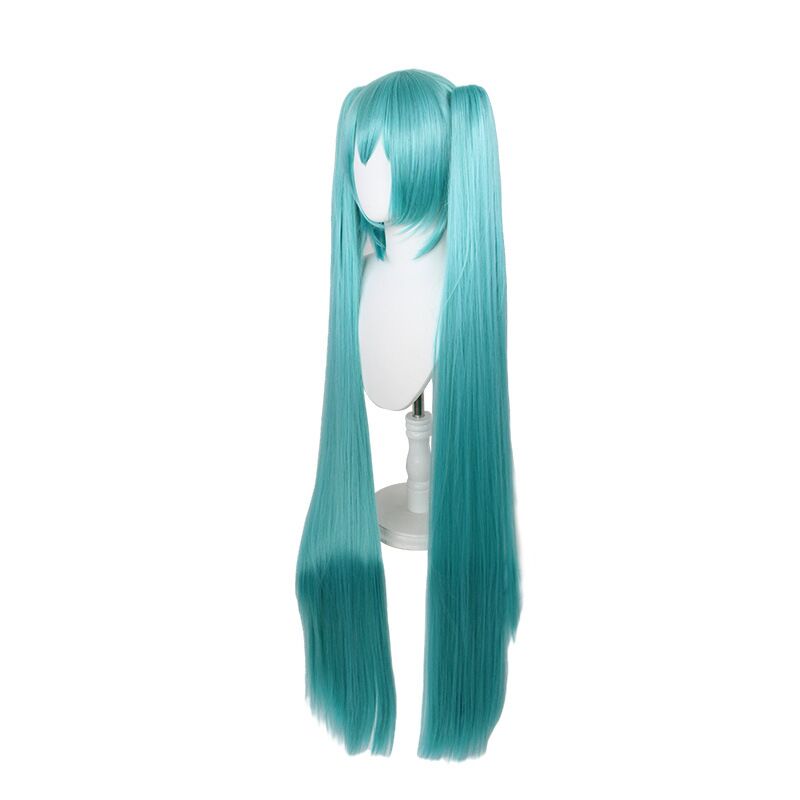 AMAZINGG!!
perfect! its a bit nessy but expected because its a long wig. super soft and long, its amazing! its a bit heavy on my head but i expected that with the long hair. fringe is super long which is perfect so that i can style it without worrying that it would be too short. 10/10, i recommend